Bar Table Hire Sydney
The Benefits of Wedding Furniture Rentals and Where to Find Bar Stool and Table Hire in Sydney
When planning your wedding, you will most likely need to hire several professionals to handle details such as the flowers, music, food, etc. One of the professionals you should consider hiring is a party equipment rental company. Table, chair, stage, dance floor, or bar stool hire in Sydney is a great way to ensure that you have all the furniture and equipment you need to pull off the perfect day. Here are some of the reasons why it's best for you to leave this area to the pros.
View our equipment range
---
Contact us at Outwest Party Hire for bookings or enquiries.
Servicing All Areas
info@outwestpartyhire.com.au
---
You'll save time and money
It may sound counter-intuitive, but wedding furniture hire can save you both time and money when it comes to outfitting your space. If your venue doesn't include furniture, or if you are planning an outdoor wedding, you'll need plenty of chairs and tables, and possibly other items such as a bar, catering equipment, a stage, a dance floor, and a marquee in case the weather is less than ideal. Instead of sourcing all these things separately yourself, which is time-consuming and expensive, you can hire one company to take care of it all, leaving you free to handle other essential planning tasks.
You'll be able to create a consistent look
When you hire all your furniture from one supplier, you can create a cohesive style throughout your venue. All your chairs and tables will be the same, and you can add details to create the theme you want, whether that means rustic, vintage, romantic, or something else. Many party rental companies also have a range of furniture and décor styles, all carefully selected to complement each other for a unified look.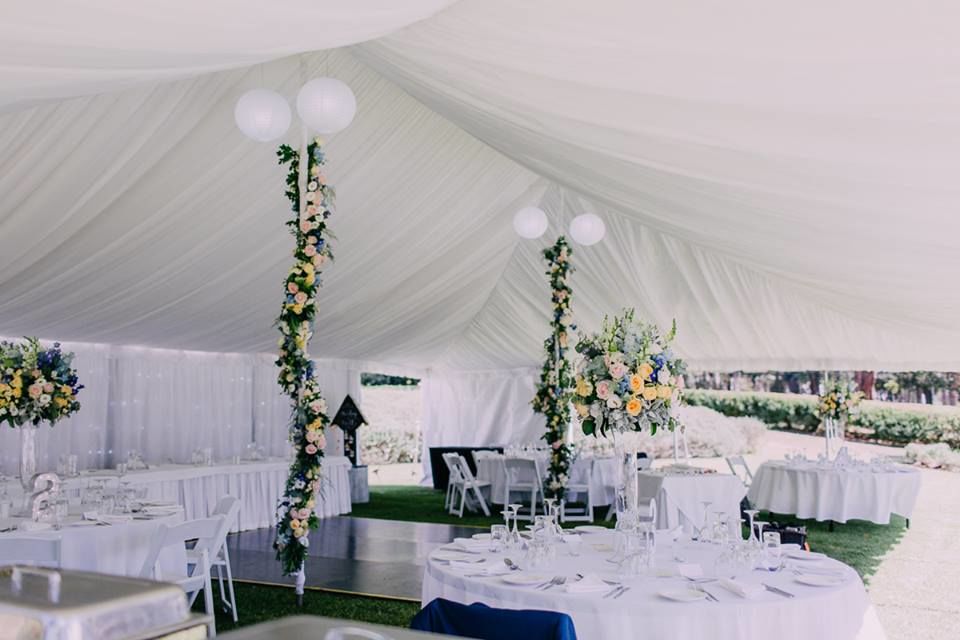 You won't have to worry about transporting 150 chairs
The last thing you need to have on your plate on top of all the other event planning tasks you'll have to undertake is figuring out how to get all your furniture to the venue. When you work with a company that offers table, chair, marquee, lighting, and bar furniture hire in Sydney, they'll take care of delivering the furniture you need, setting it up the way you want it, and collecting it after the event, making this the most comfortable option by far.
You'll have everything you need
Just when you think you've covered all your bases, something will come up at the last minute that you overlooked. It happens to almost every couple on or right before the big day. When you hire your wedding furniture from a professional, you can usually add last-minute items with no problem. If you are handling the furniture arrangements yourself, you're likely to find yourself running around the night before looking for that one item you completely forgot.
Bar table hire in Sydney from Outwest Party Rentals
Whether you just need bar stool hire or you want to go all out with marquees, tables, chairs, and a dance floor, Outwest Party Rentals has you covered. We'll take care of all the furniture and equipment you need for your special day, all the way down to marquee heating and lighting and catering supplies. Contact Outwest Party Rentals today and let us help you plan the stress-free wedding you want.